The communication sciences and disorders major lays the groundwork for a career working with people at any stage of life who have communication difficulties. Undergraduate coursework will prepare you for professional study at the graduate level and a career in audiology or speech-language pathology. Both audiologists and speech-language pathologists are in high demand with employment for both careers projected to grow 10-20% from 2021-2031.
College

Hours Required

120 credit hours
The Nebraska Difference
Scholarships
We award more than $200,000 annually in scholarships to incoming students.
1-to-1 Advising
Your assigned advisor will support you with academic planning throughout your time at Nebraska.
Career Coaching
Career coaches can help you plan for a meaningful career built upon your degree program.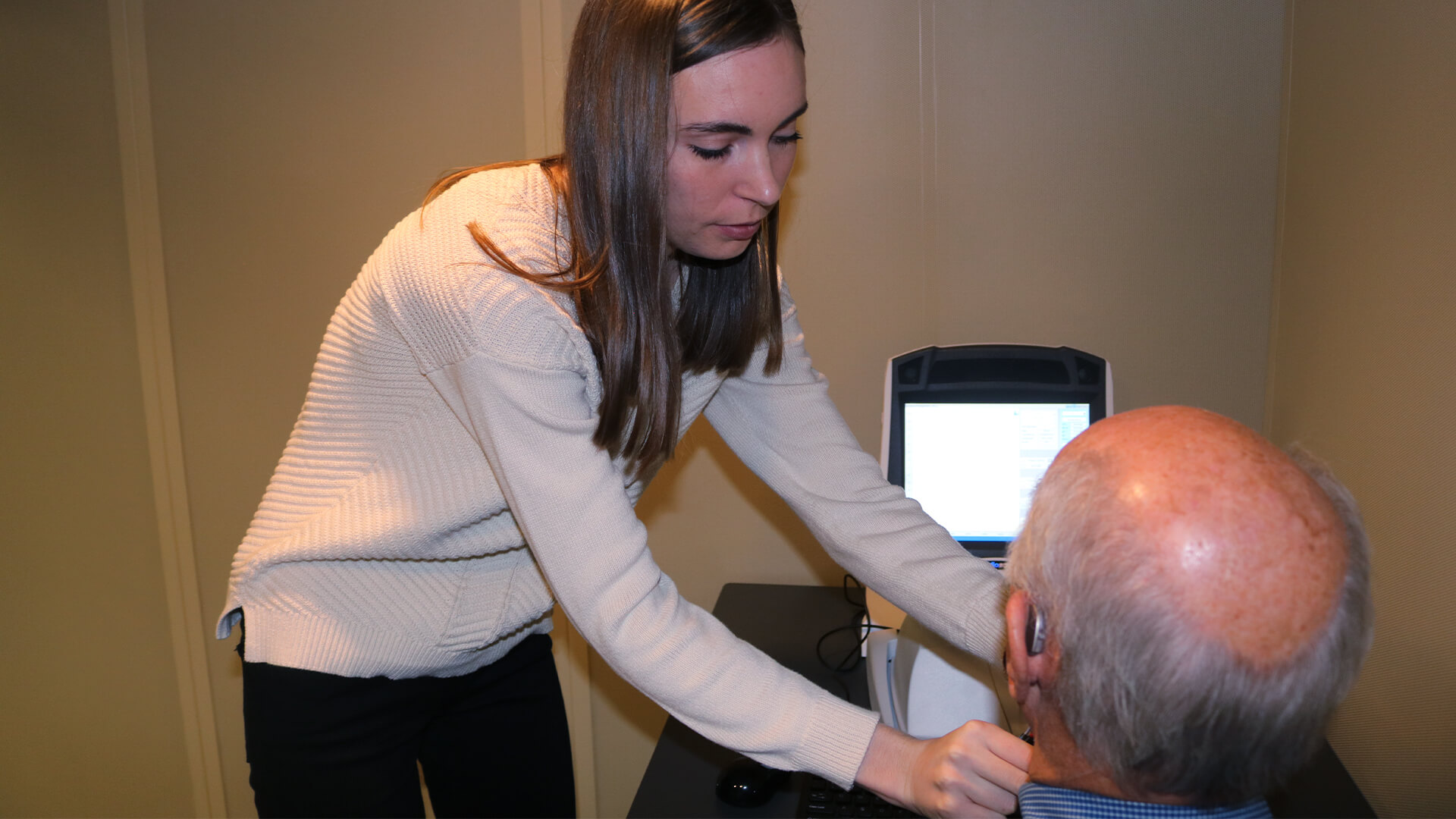 Program Features
Practicum Experience on Campus 
Develop your knowledge and skills by completing your practicum at the state-of-the-art Barkley Speech Language and Hearing Clinic on East Campus. The Clinic provides services for individuals with speech, language, hearing and balance impairments. Providers serve all ages and address a broad range of disorders. 
Undergraduate Research 
Conduct research alongside expert faculty in the field. Communication sciences and disorders undergraduate students have recently conducted research on topics such as hearing aid amplification, reading comprehension and brain activation in cochlear implant candidates. 
Global Experiences 
Take an in-depth look at speech pathology practices within the education system in Costa Rica through a two-week faculty-led global experience or spend a semester studying at the University of Canterbury in Christchurch, New Zealand.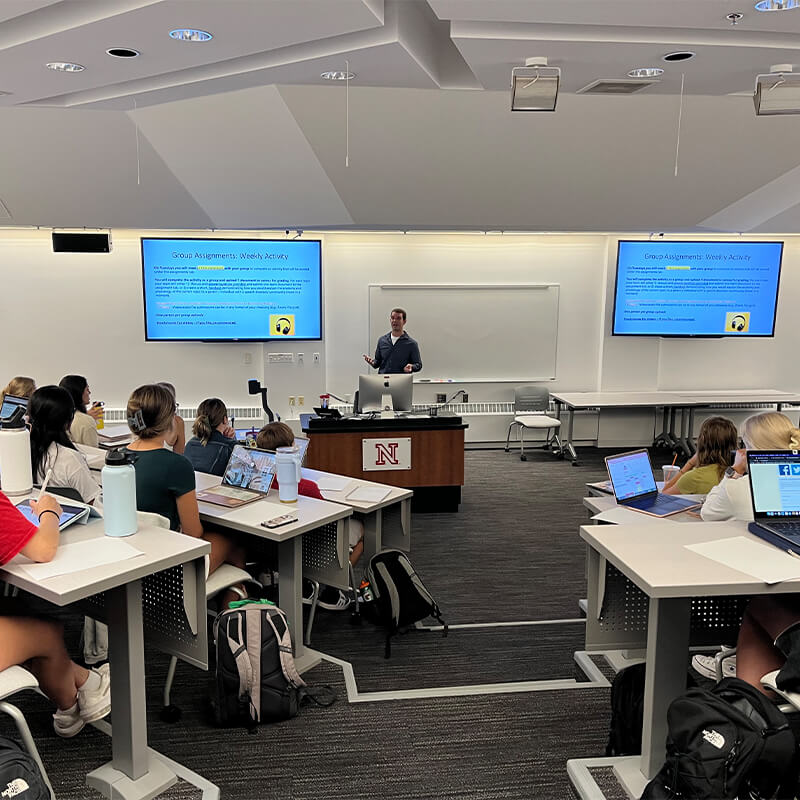 Notable Courses
Communication Processes and Disorders (SLPA 150)

Introduction to audiology and speech-language pathology. Topics include different types of communication disorders in children and adults, appropriate referrals and normal speech and language development.
Hearing and Balance I (SLPA 271)

Explore the etiologies and pathologies of hearing impairment and learn basic testing techniques of pure tone and speech audiometry.
Anatomy and Physiology of the Speech and Hearing Mechanisms (SLPA 455)

Gain an understanding of the normal anatomical structures involved in speech and hearing and the consequences of their actions.
Introduction to Aural Rehabilitation (SLPA 472)

Study educational methodologies and models for rehabilitation of the deaf or hard of hearing. Review levels of communication, information processing, auditory training and speech reading.
Linguistic Needs of Bilingual and Culturally Different Students (SLPA 488)

Learn how differences of gender, handicapping conditions, socio-economic status and cultural-ethnic background contribute to diversity in communication patterns and act as barriers to successful interactions.
Fundamentals of Biology I and Laboratory (LIFE 120 and 120L)

A systems approach to the study of life at the cellular level. Investigating cellular structures, chemical processes, metabolism, division, gene expression and patterns of inheritance.
Huskers Do Big Things
Internships
Nebraska Stroke Association, Lincoln, Nebraska
Speech-language pathology clinical fellow, MedStar National Rehabilitation Hospital, Washington, D.C.
Careers
Senior audiology research associate, Boys Town National Research Hospital, Omaha, Nebraska
Speech-language pathologist, Lincoln Public Schools, Lincoln, Nebraska
Clinical audiologist, St. Cloud VA Health Care System, St. Cloud, Minnesota
Speech-language pathologist, Madonna Rehabilitation Hospital, Lincoln, Nebraska
Graduate Schools
Au.D. Clinical Doctorate in Audiology, University of Nebraska–Lincoln
M.S. Speech-Language Pathology, University of Nebraska–Lincoln
M.OT. Occupational Therapy, Nebraska Methodist College
M.S. Special Education, Deaf Education Endorsement, University of Nebraska–Lincoln
Ph.D. Human Sciences, University of Nebraska–Lincoln
Have Questions?
We're Here to Help
If you have questions about the Communication Sciences and Disorders major or navigating the application process, contact us.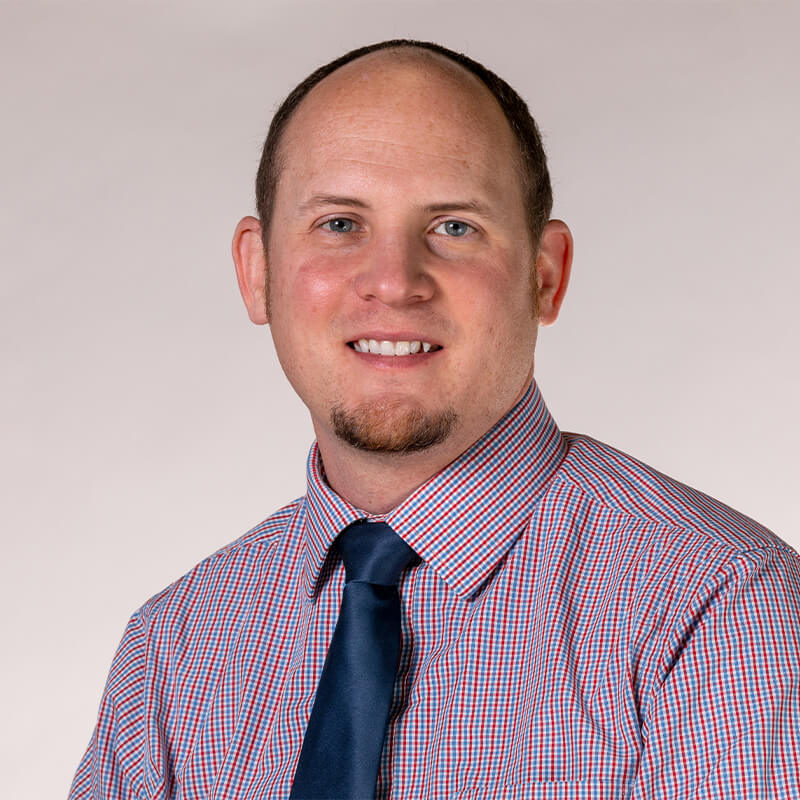 Contact Name

Dijon DeLaPorte

Contact Title

Director of Recruitment

Phone

Email