The textiles, merchandising and fashion design major prepares you to create, disseminate and apply knowledge about textiles and apparel products, their development, design, distribution and consumption across the global community. All textile, merchandising and fashion design majors follow a common core sequence while offering the opportunity to tailor your individual program to support specific areas of interest.
The Nebraska Difference
Scholarships
We award more than $200,000 annually in scholarships to incoming students.
1-to-1 Advising
Your assigned advisor will support you with academic planning throughout your time at Nebraska.
Career Coaching
Career coaches can help you plan for a meaningful career built upon your degree program.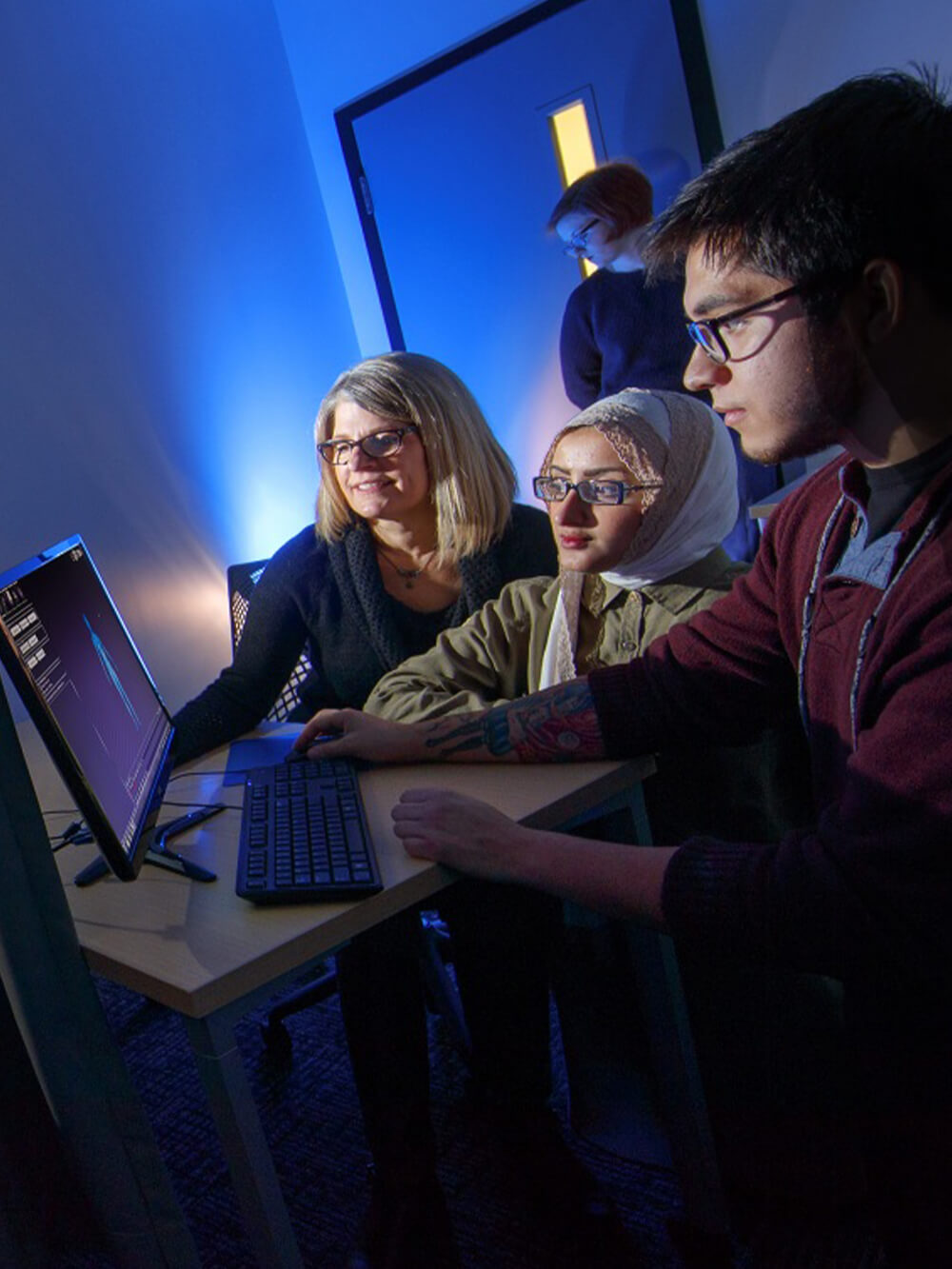 Program Features
Hands-On Experience   
Apply what you've learned and gain practical experience through an internship. Students have completed internships with organizations such as F2NYC Accessories in New York City, Home Shopping Network in St. Petersburg, Florida and Sweat Ethic in Corona, California 
Technology-Driven   
Prepare for a career in a technology-dominated workplace by gaining experience with state-of-the-art industry software, including inventory control information systems, spreadsheet analysis and 3D Visual Merchant.
Global Experiences  
Explore culture, design and fashion in Germany, or gain insights into the apparel industry and fashion design in Korea during faculty-led global experiences.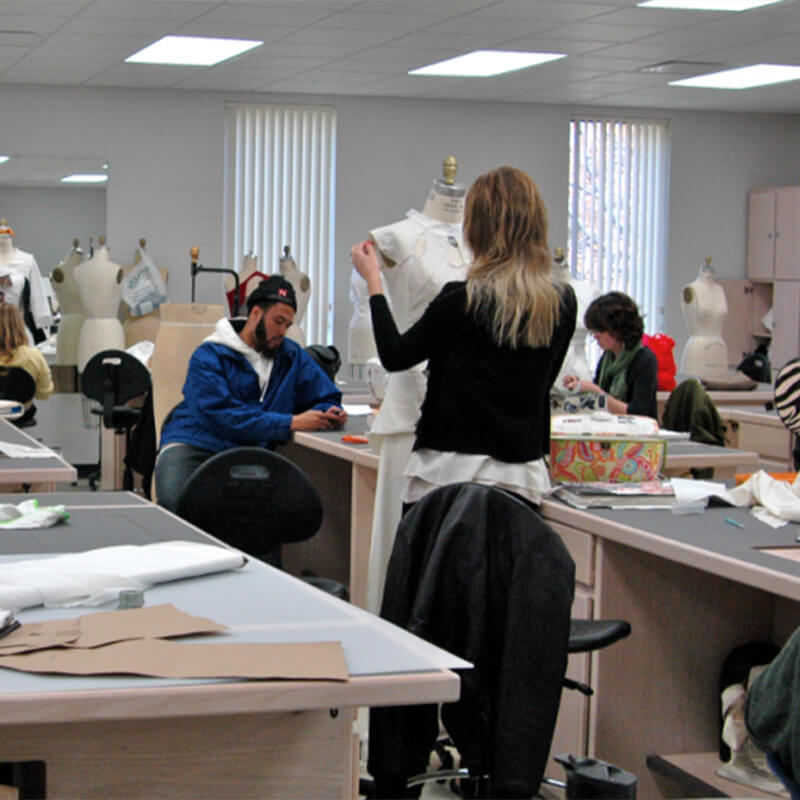 Notable Courses
Product Development I: Garment Assembly (TMFD 112)

Technical experience in stitch applications, garment construction and finishes and fundamental fit. Experiences in diverse disciplines within the department and their relation to global industries. 
Color Studio: Theory and Practice (TMFD 145)

Explore color concepts in two- and three-dimensional formats. Emphasis on applications to visual merchandising, product development and fashion design.
Textile Testing and Evaluation (TMFD 406)

Physical and chemical analysis of textiles using standard testing procedures. The calculation, interpretation and evaluation of test results. 
Body, Dress and Identity (TMFD 410)

Theories and research findings about the social, cultural and psychological aspects of clothing and appearance in relation to the self and others. 
Huskers Do Big Things
Internships
The Buckle
International Quilt Study Center and Museum
InStyle Magazine
Vera Wang
VonMaur
Careers
Quality engineer, Guilford Performance Textiles
Merchandising manager, J. Crew Corporate
Product development, American Apparel 
Assistant designer, Mudd Jeans
Knitwear sourcing, Progressive Global Inc.
Senior consumer scientist, Whirlpool Corp.
Graduate Schools
M.A., Apparel Design, University of Nebraska–Lincoln
M.S. Textile Science, University of Nebraska–Lincoln
MBA@Nebraska, University of Nebraska–Lincoln
M.A. Integrated Media Communications, University of Nebraska–Lincoln
M.S. Design, University of Minnesota
Have Questions?
We're Here to Help
If you have questions about the Textiles, Merchandising and Fashion Design major or navigating the application process, contact us.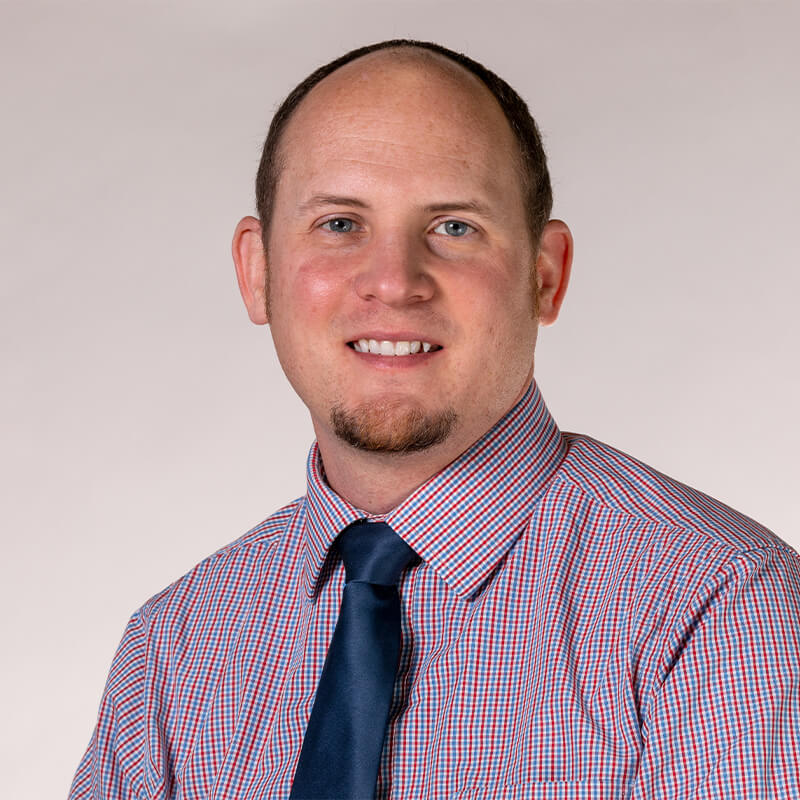 Contact Name

Dijon DeLaPorte

Contact Title

Director of Recruitment

Phone

Email