The nutrition and health sciences major aims to enhance human health and well-being through discovery and application of scientific knowledge. If you are interested in a pre-health field, nutrition and health sciences prepares you for admittance to your professional degree program.
College

Hours Required

120 credit hours
The Nebraska Difference
Scholarships
We award more than $200,000 annually in scholarships to incoming students.
1-to-1 Advising
Your assigned advisor will support you with academic planning throughout your time at Nebraska.
Career Coaching
Career coaches can help you plan for a meaningful career built upon your degree program.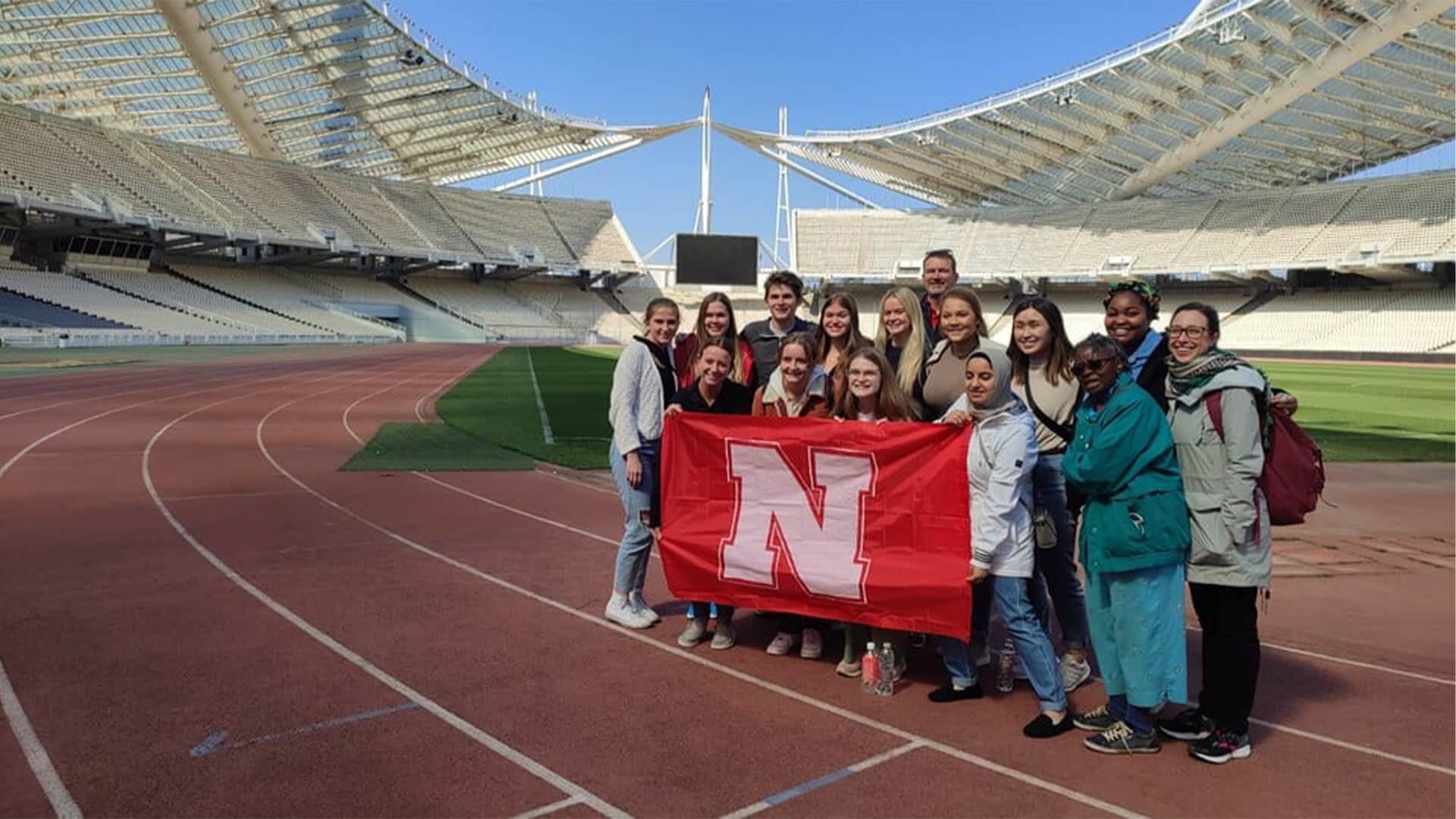 Program Features
Innovative Curriculum  
Engage in challenging curriculum combining multiple sciences with nutrition and health courses. Nutrition and health programs provide a comprehensive preparation for study at the graduate level.   
Research and Outreach Opportunities   
Conduct research alongside expert faculty on one of several nutrition and health topics. Make an impact across the state through the Nebraska Center for the Prevention of Obesity Diseases or Nebraska Extension. 
Global Experiences  
Learn about nutrition, exercise, food and culture in Japan, or study the sports medicine practices of ancient Greece during faculty-led global experiences.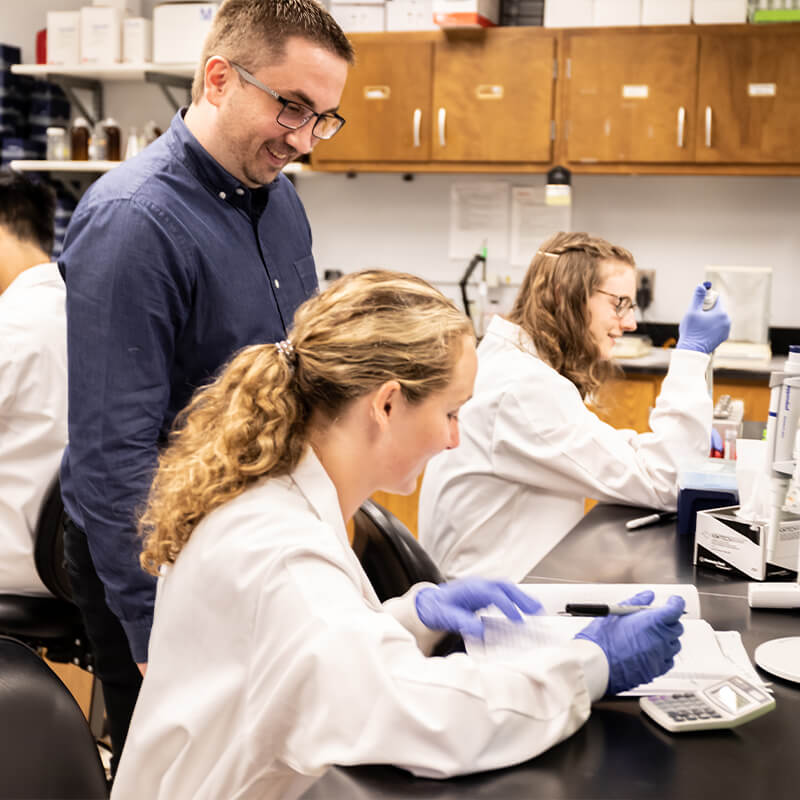 Notable Courses
Career Preparation in Nutrition and Health Sciences (NUTR 150)

Philosophy and goals of academic programs, curricula, certifications, career opportunities and graduate programs in the Department of Nutrition and Health Sciences. 
Human Nutrition and Metabolism (NUTR 250)

Introduction to nutrient function in the body, nutrient chemistry and energy metabolism. Role of nutrients in health and disease. 
Health Information: Science, Media and the Consumer (NUTR 302)

Critical evaluation, interpretation and communication of consumer health messages. 
General Chemistry I + Lab (CHEM 109AL)

Introduction to chemical reactions, the mole concept, properties of the states of matter, atomic structure, periodic properties, chemical bonding and molecular structure.
Fundamentals of Biology I + Lab (LIFE 120L)

A systems approach to the study of life at the cellular level, investigating cellular structures, chemical processes, metabolism, division, gene expression and patterns of inheritance. 
Huskers Do Big Things
Internships
University of Nebraska Medical Center
Husker Athletics
Lincoln Orthopedic Physical Therapy
Syracuse Area Health
Careers
Medical physician
Athletic trainer
Strength and conditioning coach
Pharmacist 
Public health educator
Research scientist
Graduate Schools
M.S. Athletic Training, University of Nebraska–Lincoln
M.S. Nutrition and Health Science, University of Nebraska–Lincoln
Doctor of Physical Therapy, University of Nebraska Medical Center
MPAS, Physician Assistant Studies, University of Nebraska Medical Center
Have Questions?
We're Here to Help
If you have questions about the Nutrition and Health Sciences major or navigating the application process, contact us.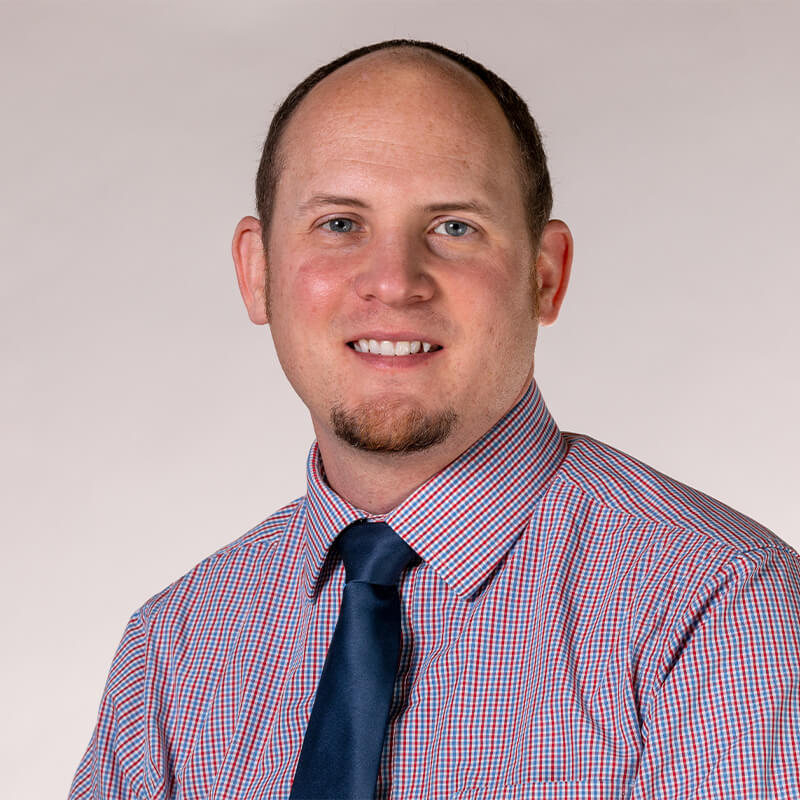 Contact Name

Dijon DeLaPorte

Contact Title

Director of Recruitment 

Phone

Email